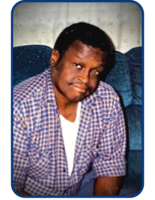 David H. Matthew, Jr.
David H. Matthew, Jr., of Port Jervis died January 22, 2023 at home. He was born November 14, 1940 in Virginia, he was 82.
David was employed by Reiss Auto in Port Jervis for many years as an Auto Detailer. After retiring, he helped the community by doing odd jobs at reasonable prices.
Beloved husband of Sharon (Presto) Matthew at home. Step-father to Derek Presto; brother-in-law of Carol and JR Healey, Mary and Dean Masker, Tony Presto, and Carl Coxson. Uncle of KC, Chloe, Destiny, Vinny, David, Amber, Billy, Antoinette, Rachel, Allen, Billielynn, Karen, Kathy, Lisa, Catherine, Dana, Trella, Crystal and Tyler. Lifelong friend of John Tinsley and Marty Neugent.
Services are private as he wished. Cremation to take place MacLennan Hall Crematorium.
Please make use of the Tribute Wall by leaving a memory or condolance for the family.